Sunday December 10, 2023
Washington News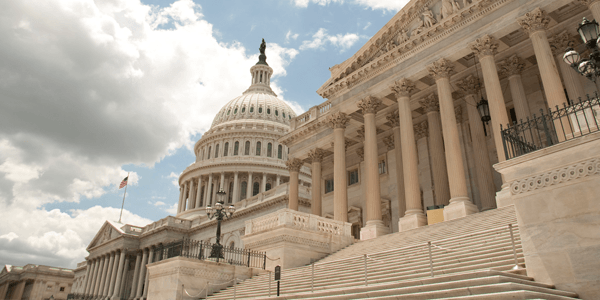 President Signs Omnibus Spending Bill
On December 29, 2022, President Biden signed a $1.7 trillion spending bill. This bill needed to be signed by Friday, December 30, 2022 to avoid a government shutdown.

The Consolidated Appropriations Act of 2023 was passed by the House on a vote of 225–201. Earlier, the Senate passed the bill on a bipartisan vote of 68 to 29. The Consolidated Appropriations Act will fund the federal government until September 30, 2023. This eliminates the need to pass a continuing resolution to fund the government.

Many members of Congress had hoped that there would be a substantial tax title in the bill. Congress, however, was unable to build a bipartisan consensus on the expanded child tax credit and the research and development amortization rules. Therefore, the bill did not include a major tax title. In addition, many of the small tax extenders that had been in previous bills were not included.

A major portion of the bill was a bipartisan retirement plan titled "SECURE 2.0." This bill includes multiple provisions designed to increase retirement savings. One helpful change is that the required minimum distribution (RMD) age will increase to 73 in 2023 and 75 in 2033.

SECURE 2.0 initially was passed by the House with a cost of $37 billion. The Senate version increased to $44 billion and the final bill was scored at $53 billion. House Ways and Means Committee Chair Richard E. Neal (D-MA) indicated the increased cost was "fully offset" by various provisions.

One of the provisions requires that the catch-up contributions for individuals over age 50 who have incomes of $145,000 or more to use a Roth IRA plan. This accelerates the payment of taxes on the catch-up contributions and will raise substantial revenue.

Another revenue raiser is a provision to limit the tax benefits for syndicated conservation easement charitable deductions. These deductions will be limited to 2.5 times the basis of the investors. This provision is estimated to raise $6.4 billion over the next decade.

The bill funds the Defense Department with $858 billion. The non-defense spending is $800 billion. There is an allocation of $44.9 billion for military and humanitarian aid to Ukraine. The U.S. disaster relief fund received by $40.6 billion.

A contentious issue for the past decade has been projects earmarked for home states and districts of congress members. This bill included $15.3 billion for over 7,200 projects that were earmarked for specific states or districts. A lawmaker whose district receives an earmark must, however, publish their request online and certify that they have no financial interest in the project.

Published December 30, 2022
Previous Articles
Secure Act 2.0 Enhances Retirement Benefits
Secure Act 2.0 Enhances Retirement Benefits
IRA Required Minimum Distribution Deadline
Protect Yourself from Phishing Emails